Prestacycle Prestaflator Eco Inflator for Compressors
Regular price
$ 39.95
Sale price
$ 39.95
Unit price
per
Sale
Sold out
Prestacycle invented the inflation tools for connecting air compressors for bicycle use with their Prestaflator Pro... now that tool is available in a more economical version for home mechanics with the new Prestaflator Eco. The Prestaflator Eco easily connects to your air compressor, allowing you to inflate bicycle presta and schrader valves with ease, including seating stubborn tubeless tires. 
Handles both presta and schrader, at a value price
The Eco offers the same presta and schrader compatibility of the Pro version, with a simpler auto-select head that engages with a flip of a lever. 
Built-in PSI gauge
As with the big brother Pro version, you can use the Eco model for both day-to-day bicycle tire inflation (using the built-in gauge) or for seating stubborn tubeless tires with a blast of high-pressure air.
Control the rate of compressed air

Dispense a blast of high-pressure air with a full pull of the trigger, or just tap to top-off a tire that's already inflated.
Cast alloy body with nickel-plated finish
PVC reinforced hose, rated for 300 PSI
Gauge handles up to 150 PSI
includes changeable I/M quick-release attachment (compatible with most air compressor lines) so you can easily change air tools
If you are working with tubeless tires, a compressor is a must. Get the most of your compressor with Presflator Eco. 
Return Policy

Return any new and unused item for a full refund (less shipping charges) within 30 days of your purchase. See full return policy.
Expert Guidance

Call or text (909) 283-3391 for questions or help, anytime.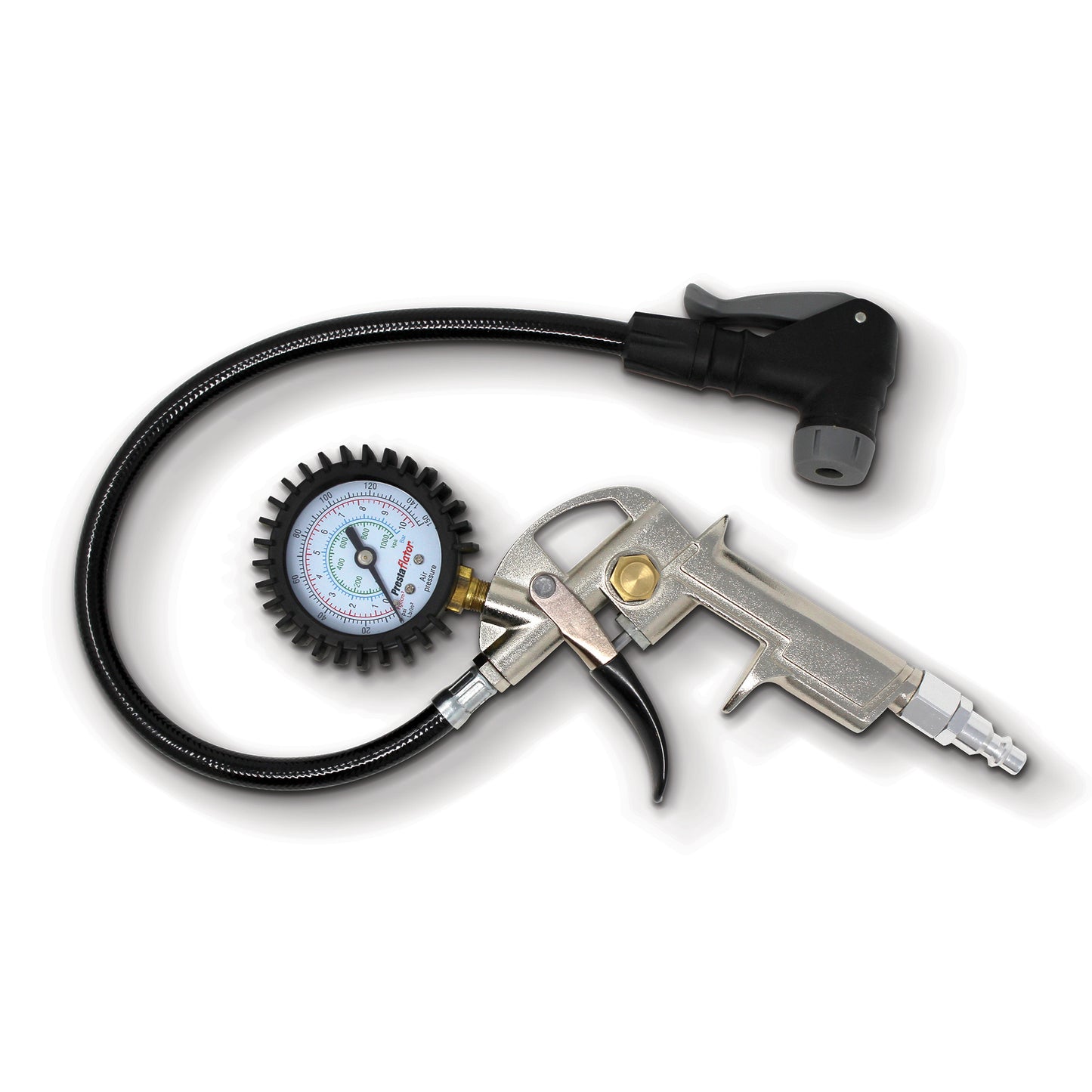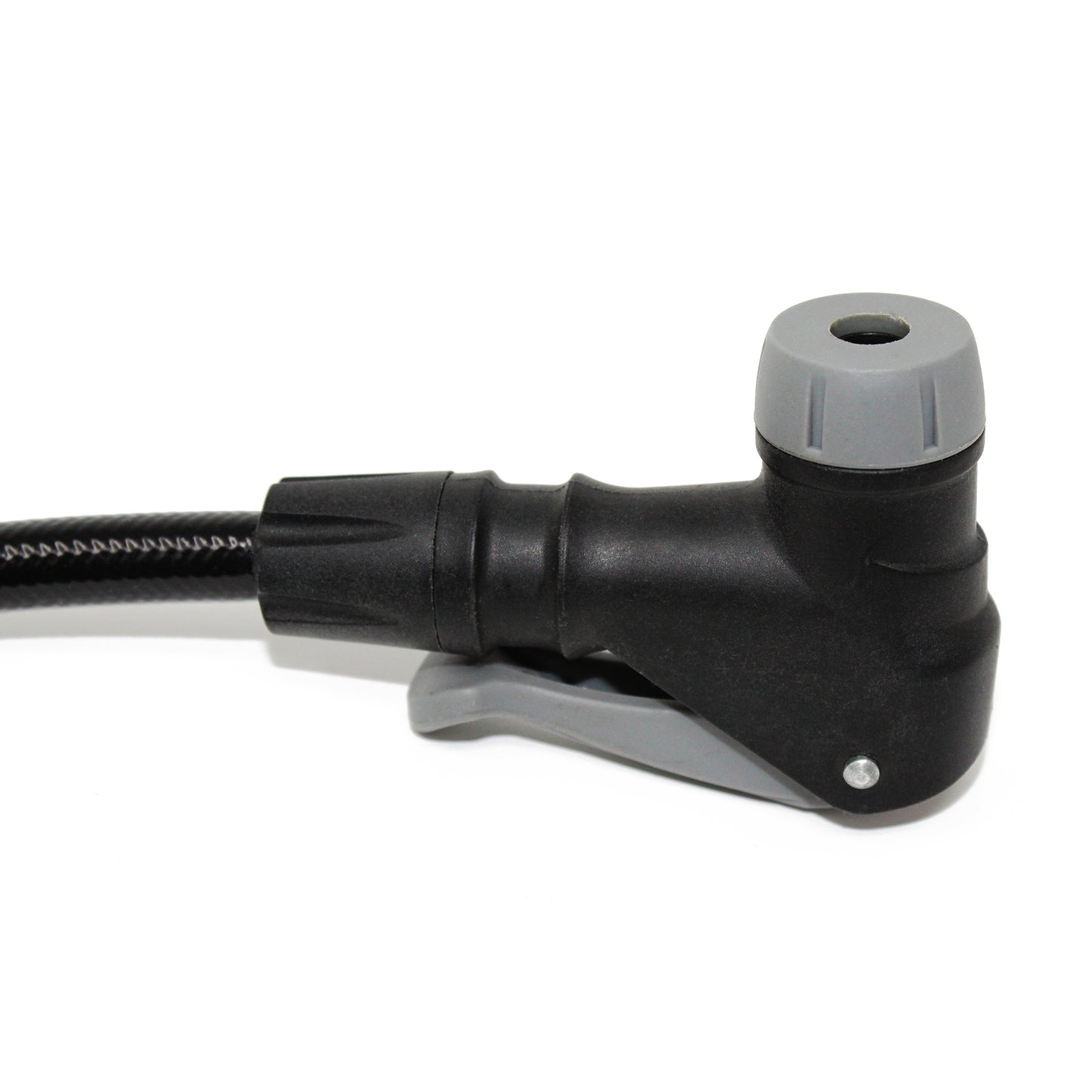 Should have bought this years ago